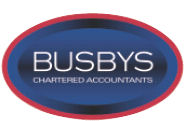 SERVICES
Expatriates Services
Over the last 30 years, quite naturally many of our clients have re-located themselves all over the world. Due to the fact that our clients have remained happy with the advice given, we have expanded our services to allow non UK residents to communicate with us in a number of ways. We retrieve data and information from them either over the telephone, by use of fax, by use of traditional post methods, but increasingly by use of our specialised online facilities.
Our on-line facilities allow clients to send us data in a secure manner, which then allows us to complete their Tax Return Form, repayment claims or any other issues requiring attention for expatriate clients.
As always, our fees are on an agreed basis in advance, so there are no misunderstandings. The collection of information and filing of Tax Return Forms is dealt with by this practice electronically, which means it is a highly efficient and cost effective service that we can offer.
Call 01580 765088 if you need UK tax services whilst abroad.