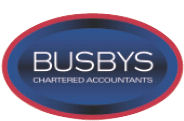 INFORMATION
Tax Refund Scams
A record 83,000 scam emails offering fake tax refunds were reported to HM Revenue & Customs (HMRC) in September 2009. The online attacks known as "phishing", have continued, with an unprecedented 10,000 reports of the fraud made to HMRC on one day alone in October.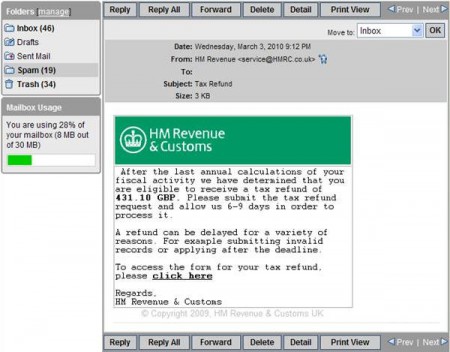 The scam email tells the recipient they are due a tax refund and then asks for bank account or credit card details. Anyone who gives these details to the fraudsters risks their bank accounts being emptied and credit cards maxed to their limit. The victim also risks having their personal details sold on to other criminal gangs. The latest version of this scam originates from various different websites, which operate for 20 minutes before changing their domain name. The scam email often begins with a sentence such as 'Following a review of your fiscal activity you are due a refund of tax of £XXX.'
John Harrison Head of HMRC Customer Contact Online, said: "We only contact customers who are due a refund in writing by post. We never use emails, telephone calls or external companies in these circumstances. I would strongly encourage anyone receiving such an email not to open it, send it to us for investigation at phishing@hmrc.gsi.gov.uk and then delete it from their computer."
HMRC is taking action to disrupt these attacks and through co-operation with other law enforcement agencies in the UK and overseas a number of scam networks have been shut down.
As part of the service we provide, we receive copies of most correspndence our client receive from the tax office and are able to check/advise on it as required. If the tax calculation is wrong, we will do our best get it put right. On very rare occasions, it has also been possible for us to arrange for the tax office to compensate clients when they have not dealt with their tax affairs correctly and this has resulted in extra fees!
Call 01580 765 088 to see how we can help.