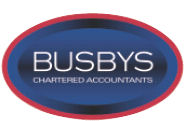 SERVICES
Company secretarial services
The last thing you need as a busy business owner is to use up valuable time and resources making sure you are complying with the Companies Acts.
Moreover, with company legislation changing at the rate it does, you need to be sure you are fully aware of how the changes affect you and your fellow directors.
We can give you complete peace of mind in this area by carrying out your company secretarial duties for you.
Our services include:
Company formations
Preparation and filing of statutory returns
Preparation of all documentation relating to minutes and resolutions
Maintenance of statutory books
General advice on company law
Referrals onto local solicitors for more specialist advice
We are also happy to act as your company's Registered Office
Call 01580 765 088 to discuss our fixed fee Company Secretarial services.