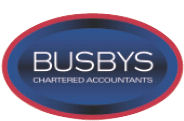 MAIDSTONE
Maidstone
Maidstone was a mediaeval market town, and still has ecclesiastical architecture from that period.
It had a thriving paper industry: the mills used the water from the Medway that runs through the centre of town, and also the rags as raw material, from nearby London. William Hazlitt, the famous essayist, who was born in Maidstone in 1778.
Today it is a busy shopping centre, and has a cinema, the Hazlitt Theatre, night clubs, and several restaurants.
Business continues busy, and many companies are located in the town. It has undergone a good deal of building development, and flats overlooking the river are at a premium these days. The new Fremlin Walk shopping centre has a wide selection of excellent shops and is deservedly well-used.
River trips are available, and there is a museum, and many lively events. For instance, the River Festival every July is going from strength to strength.