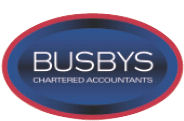 TENTERDEN
Tenterden
This Page will have information about Tenterden, some of which I have already started to add below
Railway section, for any train fans!
It's not all work here at Busbys - We are located in the lovely country town of Tenterden, in the County of Kent. We have put together a few photographs to give you a feel of the area. Just click on any photo to enlarge it. Hope you enjoy the views!
The Local Church - Superb architecture!
Click the photo for a better view of this unusual photograph

View from our old office across the Weald to the North Downs, Wye, Challock and Ashford.
Tenterden and the surrounding area is a wonderful place to visit and wander around. It has a wealth of sights to see, from the well-preserved railway infrastructure through to many extremely old and important listed buildings.
Although Tenterden is an impressive place to visit architecturally, it is also a well-developed centre of commerce for the local area.
Local shops and businesses thrive here providing goods and services to the area. We heartily encourage you to pay us a visit!