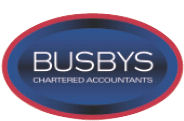 SERVICES
Busbys chartered accountants offer bookkeeping and accounting services in Kent, Central London and the home counties.
The last thing you want in your business is to have valuable time and resources tied up with routine bookkeeping and accounting.
That's something Busbys chartered accountants can do for you, either at your office or at ours. At Busbys chartered accountants we aim to provide added value.
We begin by discussing your specific requirements with you and then we set up appropriate accounting procedures and controls and ensure your financial records are kept fully up-to-date and in compliance with statutory regulations.
But we don't stop there. We can also provide you with regular management accounts to keep you informed on essential areas such as:
Cashflow
Profitability
Performance ratios
Customer activity
Credit control
Budget comparisons
In addition we can also relieve your staff of the burden of preparing:
Payroll records
VAT returns
Bank reconciliations
Annual accounts
Call 01580 765 088 today to discuss how we can help you keep your books in good order.