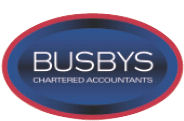 SERVICES
Self Employed
Our firm has an enormous amount of experience in dealing with self employed individuals and partners.
Whether this be a sub contractor in the construction industry, self employed trades people or partners of professional practices, we have the experience and know how, to deal with all aspects of self employment.
We will guide you as to responsibilities, other matters relating to VAT registration, payment of National Insurance Contributions, and will make you aware of the level of current and future tax liabilities.
We are happy to accept information from you in any form, including very basic records, i.e. the traditional paper bag full of invoices and paperwork, or the more experienced bookkeepers that provide written ledgers, excel spreadsheets or even computer generated back up copies. Whatever your current book keeping levels, we will always work alongside you and make the process of transferring information to us as simply as possible.
We have a large number of self employed clients and give an extremely personalised and informative service. One of our priorities is to always communicate with you in a non technical, easy to understand manner.
For more information, please contact us.
Call 01580 765 088 for a free assessment of your books and accounts.