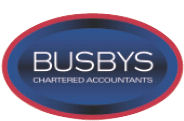 SERVICES - GENERAL
Sub Contractors & Building Industry Services
The construction industry is one of the most volatile sectors in the UK economy, and careful planning and advice are needed to maintain efficiency and competitiveness. We have years of experience within this sector, and can offer advice to sub contractors, main contractors and building and engineering contractors also.
We are completely familiar with the Inland Revenue Sub Contractor Schemes, and offer a specialised service for sub contractors seeking repayment claims with Tax Return Forms each year.
Additionally, we offer a complete service to main contractors with regards to the completion of periodic and annual Returns required by the authorities. Our fees are highly competitive with regards to work carried out within this specialist area and are always dealt with on an agreed fee basis, so all of our clients reduce the risk of Tax Investigations
During the lifetime of an individual tax payer, partnership or other business, it is quite likely that there will be some form of enquiry made by HM Revenue and Customs. Enquiries or investigations of this type are very often selected on a random basis.
An investigation of this type can be extremely stressful for our clients, which is why we take away from them all of their worries and concerns in this regard. We have many years experience in dealing with HM Revenue and Customs enquiries.
We will completely remove the strain of these enquiry matters and approach these issues on a very hands on manner. The results achieved when assisting clients in investigations speaks for itself.
Call for assistance on 01580 765 088 if there are any issues of this nature that concern you.